Rowen White and Rachel Wolfgramm with Host Melissa K. Nelson
What Kind of Ancestor Do You Want to Be? (Part 1)
Indigenous Writers Address the Seventh Fire
Co-presented by the New School at Commonweal and the Center for Humans and Nature—in celebration of the book What Kind of Ancestor Do You Want to Be? and the 10th anniversary of the Center's Questions for a Resilient Future Series
Join us for a series of two conversations with indigenous leaders about the Seventh Fire—an Anishinaabe prophecy that points to our current time, with opportunities for healing, solidarity, and Indigenous cultural recovery and revitalization. In this conversation, Host Melissa K. Nelson (Anishinaabe/Metis) speaks with Rowen White (Mohawk) and Rachel Wolfgramm, PhD (Whakatōhea, Ngāi Takoto, Te Aupouri, Tonga). Find our more and register for the follow-up conversation event with Kaylena Bray (Seneca) and Nicola Wagenberg (Colombian) on November 5 here.
Register HERE
Friday, October 29
12:00 pm PDT - 1:30 pm PDT
---
Virtual Event (Zoom Webinar)
Free; by donation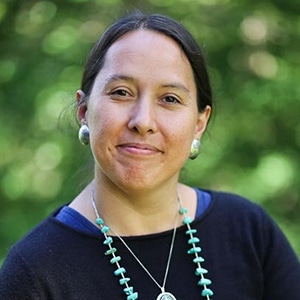 Rowen White (Mohawk)
Rowen is a seed keeper and farmer from the Mohawk community of Akwesasne and a passionate activist for Indigenous seed sovereignty. She weaves stories of seeds, food, culture, and sacred Earth stewardship on her blog, Seed Songs, and cultivates a legacy of seeds and cultural memory with the Indigenous Seedkeepers Network. She is the director and founder of Sierra Seeds, an organic seed cooperative focusing on local seed production and education, based in Nevada City, California. She teaches creative seed training immersions around the country within tribal and small farming communities.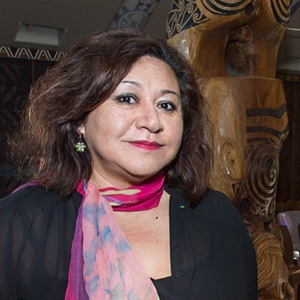 Rachel Wolfgramm, PhD (Whakatōhea, Ngāi Takoto, Te Aupouri, Tonga)
Rachel is a principal investigator for Nga Pae o te Maramatanga and is currently leading a project along with a team of senior Maori academics and doctoral students investigating leadership in economies of well being. She is a senior lecturer at the University of Auckland Business School and is an active researcher, author, and consultant in sustainability, leadership, intercultural communications, and Maori development. Over the past 15 years, her research has been published in international journals and books and presented at numerous conferences across Europe, the United States, and Asia Pacific.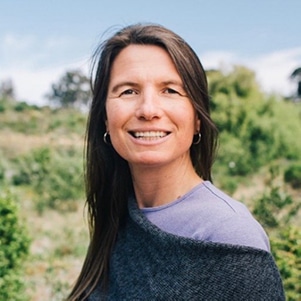 Host Melissa K. Nelson (Anishinaabe/Metis)
Melissa is an ecologist, writer, and Indigenous scholar-activist. She is a professor of American Indian Studies at San Francisco State University and president of the Cultural Conservancy, a Native-led Indigenous rights organization, which she has directed since 1993. Melissa is the editor for and contributor to three books: Original Instructions — Indigenous Teachings for a Sustainable Future (2008), Traditional Ecological Knowledge: Learning from Indigenous Practices for Environmental Sustainability (2018), and What Kind of Ancestor Do You Want to Be? (2021).