Michael Lerner
The Commonweal Story
During this 40th anniversary year for Commonweal, Commonweal co-founders Michael Lerner and Burr Heneman offer the first of a series of talks about Commonweal for The New School. During this first presentation, and in future presentations in the series to be held later in the year, Michael hopes to explore the following:
Sometimes a Great Notion: A history of Formative Ideas at Commonweal
Bending the Arc: Changemakers at Commonweal
Grace Under Pressure: Commonweal's First Decade
Purpose: A Work Community in Service to Life
Michael says, "Looking backward is not easy for me because my focus is always on what we are doing and what we can do next. But it will be a pleasure to look back—and look forward—in the company of The New School community."
Register here
Tuesday, April 12
10:00 am PDT - 12:00 pm PDT
---
Commonweal
Free; held in Bolinas
Registration encouraged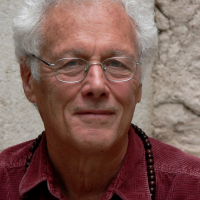 Michael Lerner, PhD
Michael is the president and co-founder of Commonweal and of Smith Center for Healing and the Arts in Washington, D.C. His principal work at Commonweal is with the Cancer Help Program, the Collaborative on Health and the Environment, The New School at Commonweal, and Healing Circles. He is author of Choices in Healing: Integrating the Best of Conventional and Complementary Therapies (MIT Press).