Diana Beresford-Kroeger
The Sweetness of A Simple Life
~Co-Presented by Point Reyes Books and Black Mountain Circle~
This day-long retreat in Bolinas will explore the sacred in nature through readings, writing exercises, and excursions on the land with botanist, medical biochemist, and self-described "renegade scientist" Diana Beresford-Kroeger. She'll be in conversation with dharma teacher and Green Gulch Organic farm co-founder Wendy Johnson.
Beresford-Kroeger brings together ethnobotany, spirituality, alternative medicine, and ancient storytelling traditions, to show a path toward better stewardship of the natural world. Her new book, The Sweetness of the Simple Life, Tips for Happier, Healthier and Kinder Living, is a guide for living simply and well, using the natural world as a touchstone. Read an article in The New York Times about Diana and her work: "Advocating an Unusual Role for Trees."
Register Here
Sunday, May 3
9:30 am PDT - 4:00 pm PDT
---
Commonweal
$40
Registration Required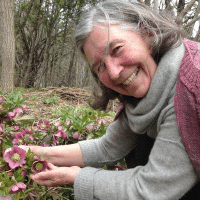 Diana Beresford-Kroeger
Botanist, medical biochemist, and self-defined "renegade scientist," Diana brings together ethnobotany, horticulture, spirituality, and alternative medicine to reveal a path toward better stewardship of the natural world. Diana's latest book is The Sweetness of a Simple Life.  A precise and poetic writer steeped in Gaelic storytelling traditions gathered from her childhood in Ireland, her previous books include The Global Forest, Arboretum Borealis: A Lifeline of the Planet, Arboretum America: A Philosophy of the Forest, A Garden for Life and a collection of stories, Time Will Tell. In 2010, Diana was inducted as a Wings Worldquest Fellow.  The Utne Reader named her one of their Visionaries for 2011. She lives in Ontario, Canada, with her husband, Christian H. Kroeger, surrounded by her research garden filled with rare and endangered species.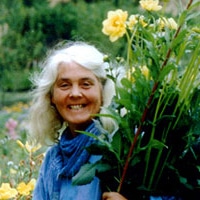 Wendy Johnson
An ordained lay dharma teacher in the traditions of Vietnamese teacher Thich Nhat Hanh and the San Francisco Zen Center, Wendy Johnson leads meditation retreats nationwide. She co-founded the Organic Farm and Garden Program at Green Gulch Farm Zen Center in Marin County, which inspired her book Gardening at the Dragon's Gate. Since 2009, she has served as a founding instructor and mentor at College of Marin's Indian Valley Educational Organic Farm and Garden.