Francis Weller
The Wild Edge of Sorrow: Rituals of Renewal and the Sacred Work of Grief
~Part of the End-of-Life Conversations Series~
Join TNS Host Michael Lerner in another conversation with Francis Weller, MFT, co-leader of the Commonweal Cancer Help Program. Francis is a  psychotherapist, writer, and "soul activist, who synthesizes streams of thought from psychology, anthropology, mythology, alchemy, indigenous cultures and poetic traditions. His latest book is The Wild Edge of Sorrow: Rituals of Renewal and the Sacred Work of Grief.
Register Here
Friday, November 13
2:00 pm PST - 4:00 pm PST
---
Commonweal
Free; donations accepted gratefully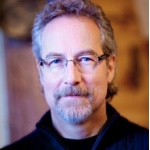 Francis Weller, MFT
Francis Weller, MFT, has introduced the healing work of grief ritual to thousands of people. He founded and directs WisdomBridge, which offers educational programs that integrate wisdom from traditional cultures with the insights gathered from western cultures. His writings have appeared in anthologies and journals exploring the confluence of psyche, nature and culture. Francis is on the staff of the Commonweal Cancer Help Program. He has taught at Sonoma State University, New College of California and the Sophia Center in Oakland.