Katherine Fulton
Angles of Vision: Strategies for a New Time
During this liminal time, where many old borders seem to have vanished, we are all trying to re-imagine how we might serve as hospice workers for the old, and midwives of the new. Join us for this webinar from The Learning Community series at The New School at Commonweal featuring TNS Host Michael Lerner in conversation with journalist, teacher, entrepreneur, civic leader and strategic advisor to philanthropic leaders Katherine Fulton. Her 2009 TED talk, viewed nearly 500,000 times, is still a good glimpse into her thinking:
Register HERE
Friday, June 26
9:00 am PDT - 10:30 am PDT
---
Webinar
By donation; held as a virtual event only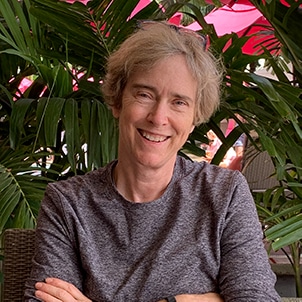 Katherine Fulton
Katherine has been a leading strategic advisor to foundations, high-net-worth donors, and major nonprofits for the past 25 years. She spent a decade building Monitor Institute into one of the nation's leading social sector consulting firms, and has published and spoken widely on the future of philanthropy, impact investing and social change. Previously she was a journalist, co-founding an award-winning, alternative newspaper company in the American South. Her conviction in the early 1990s that the internet would transform journalism led her to California, where she worked with the world's leading futurists and scenario planners as a senior leader at Global Business Network. She has served on more than two dozen boards, including Commonweal's, and is now the co-chair of The Long Now Foundation. She lives in Sonoma, CA, with her wife of 30 years, Katharine Kunst.