Sherri Mitchell and Host Brenda Salgado
Restoring the Heart of Our Relationships: Racial and Earth Healing
~Co-presented by The New School and the Racial Healing Initiative at Commonweal's Retreat Center Collaboration~
Our indigenous communities and leaders hold ancient wisdom that offers profound insights into the challenges facing us today. As we navigate the cultural, climate, and ecosystem shifts happening on our planet now, we need the wisdom of many voices. To truly hear and value these diverse voices, we need to continue to heal the racial divisions and wounds in our cultures and communities. In part two of this series, join Host Brenda Salgado, director of Commonweal's Racial Healing Initiative, as she speaks with Sherri Mitchell, a Penobscot activist, author, and Indigenous attorney. Presented in English with a live Spanish-language translator.
Photo: Stefano Girardelli, Unsplash
Register HERE
Tuesday, November 14
5:00 pm PST - 6:30 pm PST
---
Zoom webinar
Free; by donation
Virtual event only
Sherri Mitchell (Weh'na Ha'mu Kwasset)
Sherri is an Indigenous attorney, activist, and author from the Penobscot Nation. She is an alumna of the American Indian Ambassador Program and the Udall Native American Congressional Internship Program. Sherri is the author of Sacred Instructions; Indigenous Wisdom for Living Spirit-Based Change and a contributor to eleven anthologies, including All We Can Save: Truth, Courage, and Solutions for the Climate Crisis, and Resetting Our Future: Empowering Climate Action in the United States. Sherri is the executive director of the Land Peace Foundation, serves as a trustee for the American Indian Institute, an Indigenous Advisory Council member for Nia Tero's Indigenous Land Guardianship Program, and a board member for the Post Carbon Institute.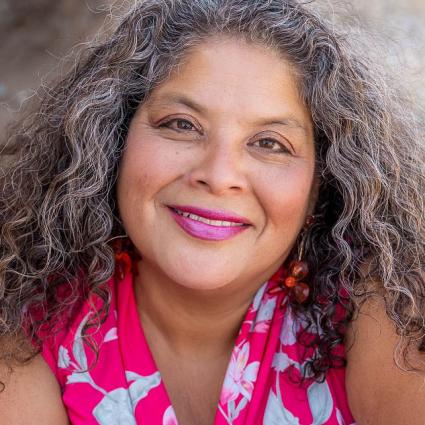 Host Brenda Salgado
Brenda Salgado is the program director of the Racial Healing Initiative, a program of the Retreat Center Collaboration at Commonweal. She is a spiritual and mindfulness author, speaker, wisdom keeper, healer, ceremonialist, and organizational consultant. She has 25 years of experience in transformative leadership development, nonprofit management, traditional healing and ceremony, mindful leadership training, women's health, and social justice. Brenda is in the process of establishing the Nepantla Land Trust, and the Nepantla Center for Healing and Renewal. She is author of Real World Mindfulness for Beginners: Navigate Daily Life One Practice at a Time and has received training from elders in traditional medicine and healing ceremony in Purepecha, Xochimilco, Toltec and other indigenous lineages. She holds degrees in biology, developmental psychology, and animal behavior.