Savala Nolan and Host Lyons Filmer
Women's Bodies, Race, and Gender: Telling Our Stories / El Cuerpo de la Mujer, Raza y Género: Cómo Contamos Nuestras Historias
~Para la traducción al español, haga clic aquí~
Join Host Lyons Filmer and essayist Savala Nolan for a conversation exploring how we understand, own, and speak our stories as marginalized people (or their allies).  Nolan is the author of Don't Let It Get You Down: Essays on Race, Gender and the Body, which the New York Times Book Review praised as a "a standout collection [and] a brutal, beautifully rendered narrative" and which NPR called "a searing, unsettling, beautiful [and] riveting set of investigations deep into her own mind, body, and personal history."
This is the third and last conversation in our Empowering Women in Today's World series, co-presented by The New School at Commonweal and the Mesa Refuge. Live Spanish translation will be available for the webinar.
Image: NPS, licensed under CC 2.0
Register HERE / Apuntarse AQUÍ
Friday, October 28
10:00 am PDT - 11:30 am PDT
---
Virtual Event (Zoom Webinar) / Evento virtual (Webinario por Zoom)
Free (by donation) / Gratis (se aceptan donativos)
Virtual event only / Se realiza únicamente de manera virtual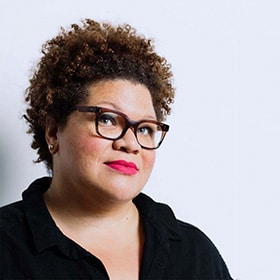 Savla Nolan
Savala is a writer, speaker, and lawyer. She is executive director of the Thelton E. Henderson Center for Social Justice at UC Berkeley School of Law, where she leads lectures and workshops on the intersections of race, gender, and law. She is the author of Don't Let It Get You Down: Essays on Race, Gender and the Body. She and her writing have been featured in The New York Times Book Review, Vogue, Harper's Magazine, Time, NPR, Forbes and more. She is a regular keynote speaker and panelist on social justice issues including implicit bias, structural racism, understanding Whiteness, and the importance of social justice work for all lawyers.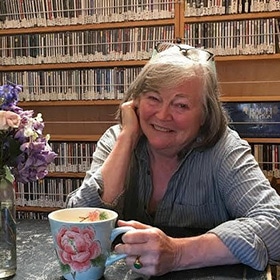 Lyons Filmer
Lyons is the former program director at community radio KWMR in Point Reyes Station, California, where she served for 18 years. Her interest in radio began in college, where she was a music DJ and news reader. In the 1990s, she was a volunteer programmer at KPFA in Berkeley, where she produced and hosted programs on women's issues, drama and literature. She joined KWMR in 1999 and became its program director soon after. Among other programs, Lyons hosts "Mesa Refuge Interviews," talking with the current residents of Mesa Refuge Writers Retreat.