Peter Forbes: EVENT LOCATION CHANGED
An Inquiry into Mentorship
~Co-Presented with Point Reyes Books and Black Mountain Circle~
10/8/15  EVENT MOVED: We need to change the time and location of the Saturday Oct 10th mentorship workshop with Peter Forbes (due to a lower turnout than expected). It will now be a shorter, more intimate day in Point Reyes Station. Please note the changes below:
New Location: Point Reyes Presbyterian Church
11445 Shoreline Highway, Point Reyes Station, CA 94956
New Time: 10am to 2pm (please bring your lunch)
New Fee: $15
Workshop will be led by Peter Forbes only
**
Perhaps you have a story to share about a relationship across generations in Marin that mattered to you. Perhaps you are older and have skills and knowledge you want to share. Perhaps you are younger and hungry to know some of the stories and the people who have created our community. Perhaps you are an older resident who wants to stay connected. Or perhaps you are younger and need to know how you fit in. How do we better help each other?
Dividing the group into "older" and "younger," sections, Peter will pose questions that are unique to eras of our lives. During and after lunch, the groups will reunite for a final exchange of ideas, questions, and challenges.
Register at PR Books
Saturday, October 10
10:00 am PDT - 2:00 pm PDT
---
Point Reyes Presbyterian Church
$15, scholarships available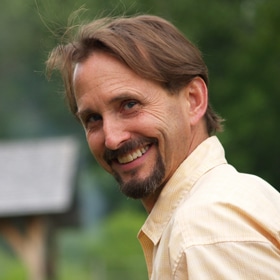 Peter Forbes
Peter has become a leader for the American conservation movement by creating a life in conservation as photographer, writer, and storyteller about the relationship between people and place. For the last 15 years, Peter has focused his energies on bringing together and strengthening the worlds of environmentalism and social justice and offering those professions his experience with story, facilitation, contemplative practice, and relationship to nature.  He is the co-editor of Our Land, Ourselves, author of The Great Remembering and What Is a Whole Community, and co-author of Coming to Land in a Troubled World, and collaborated with William Coperthwaite as the photographer for A Handmade Life.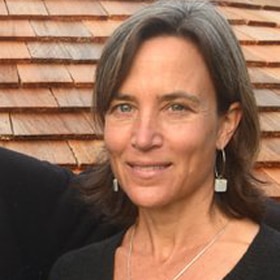 Helen Whybrow
Helen's life as an educator, farmer, and writer follows a career in book publishing, where she was most recently an acquiring editor for W. W. Norton and the publisher of their Countryman Press imprint. She left publishing to co-found, with Peter Forbes, what became a nationally recognized place of learning and change-making—Center for Whole Communities—at their home place of Knoll Farm in central Vermont. She now manages their organic family farm and consults for Vermont Farm Viability and the Northeast Organic Farming Association of Vermont while also homeschooling their daughter and continuing her writing life. She is the editor of Dead Reckoning and co-editor of Our Land, Ourselves and The Story Handbook, among other works.