Sally Kempton
Approaching True Power: Divine Feminine Practice in Non-Dual Tantra
EVENT CANCELLED. Join TNS Host Michael Lerner for a spiritual biography conversation with teacher and writer Sally Kempton—a respected  teacher of goddess-centered practice in the Hindu tantric tradition.
CANCELLED
Thursday, March 2
10:00 am PST - 12:00 pm PST
---
EVENT CANCELLED
Free; in Bolinas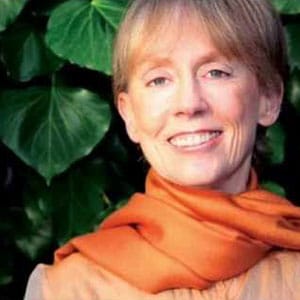 Sally Kempton
Sally Kempton has been studying and teaching the wisdom of yoga for 40 years.  A highly regarded teacher of meditation and spiritual philosophy, she is the author of Meditation for the Love of It and Awakening Shakti, both published by Sounds True. Known for her gift of making yogic wisdom relevant to daily life and for transmitting deep states of meditation, she teaches retreats and teleclasses internationally. She resides in Carmel Valley, California.