Grace Sesma and Host Brenda Salgado
Restoring the Heart of Our Relationships: Racial and Earth Healing
~Co-presented by The New School and the Racial Healing Initiative at Commonweal's Retreat Center Collaboration~
Our indigenous communities and leaders hold ancient wisdom that offers profound insights into the challenges facing us today. As we navigate the cultural, climate, and ecosystem shifts happening on our planet now, we need the wisdom of many voices. To truly hear and value these diverse voices, we need to continue to heal the racial divisions and wounds in our cultures and communities. In part one of this series, join Host Brenda Salgado, director of Commonweal's Racial Healing Initiative, as she speaks with Grace Sesma, a Yaqui/Mexican cultural practitioner in the curanderismo tradition. Presented in English with a live Spanish-language translator.
Photo: Stefano Girardelli, Unsplash
Register HERE
Tuesday, October 17
5:00 pm PDT - 6:30 pm PDT
---
Zoom webinar
Free; by donation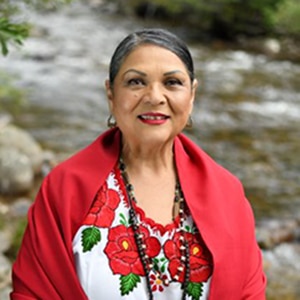 Maestra Grace Alvarez Sesma (Yaqui/Mexican)
Grace is a cultural practitioner and educator. She provides Indigenous cultural services to individuals and families through her Curanderismo healing practice. Grace works with mental health therapists and other healthcare providers to promote an understanding of Mexican and Indigenous culture-specific interventions and to encourage mutually respectful collaboration. She's an advisor to the House of the Moon and the Kanap Kuahun Coalition. She serves on the Yaquis of Southern California tribal council, the Consciousness & Healing Initiative Practitioners' Council, and the Academy of Integrative Health & Medicine BIPOC Committee.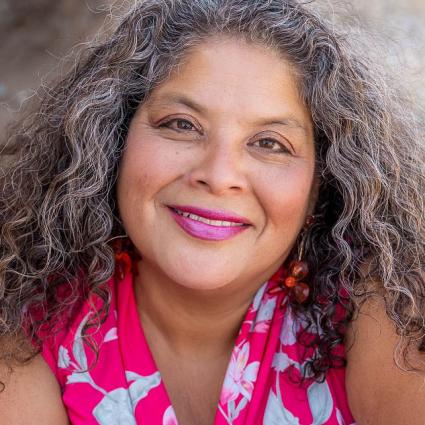 Host Brenda Salgado
Brenda is the program director of the Racial Healing Initiative, a program of the Retreat Center Collaboration at Commonweal. She is a spiritual and mindfulness author, speaker, wisdom keeper, healer, ceremonialist, and organizational consultant. She has 25 years of experience in transformative leadership development, nonprofit management, traditional healing and ceremony, mindful leadership training, women's health, and social justice. Brenda is in the process of establishing the Nepantla Land Trust, and the Nepantla Center for Healing and Renewal. She is author of Real World Mindfulness for Beginners: Navigate Daily Life One Practice at a Time and has received training from elders in traditional medicine and healing ceremony in Purepecha, Xochimilco, Toltec and other indigenous lineages. She holds degrees in biology, developmental psychology, and animal behavior.