Francis Weller and Host Michael Lerner
The Long Dark: Tending to the Soul in Unknown Territory
The coming years, decades and perhaps generations, will be faced with the enormous task of walking through utterly unknown territory. We are required to develop another set of skills and ways of seeing as we descend ever further into the collective unknown. Join TNS Host Michael Lerner with Soul Activist and Author Francis Weller for a conversation about the simple things that will enable us to navigate through the Long Dark. This is a fundraising event for The New School at Commonweal. From Michael Lerner:
"As many of you know, The New School has offered free webinars, podcasts, and videos since 2007 while operating on a homeopathically modest budget. You, our new school
communities of fiercely independent scholars, artists, poets, readers, healers, gardeners, and sundry others provide almost all our daily bread. We'd love to have you join us for this rare event. We hope you will contribute something, according to your means and according to what The New School means for you. Our suggested donations: monks & others — $20; those with a mite extra — $40; those graced with a sufficiency — $60; those who provide mana from heaven — $100; those from whom all blessings flow —  trust your imagination. No one will be turned away."
Photo by Amritanshu Sikdar on Unsplash
Register HERE
Friday, November 12
1:00 pm PST - 2:30 pm PST
---
An outdoor space at Commonweal and Zoom webinar
Fundraiser: $20-$100; no one turned away
Vaccinations and masks are required at Commonweal; space is limited.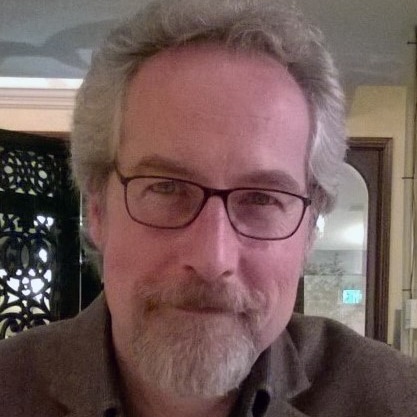 Francis Weller
Francis Weller, MFT, is a psychotherapist, writer and soul activist. He is a master of synthesizing diverse streams of thought from psychology, anthropology, mythology, alchemy, indigenous cultures and poetic traditions. Author of The Wild Edge of Sorrow: Rituals of Renewal and the Sacred Work of Grief, and The Threshold Between Loss and Revelation, (with Rashani Réa) he has introduced the healing work of ritual to thousands of people. He founded and directs WisdomBridge, an organization that offers educational programs that seek to integrate the wisdom from indigenous cultures with the insights and knowledge gathered from western poetic, psychological and spiritual traditions. His work was featured in The Sun magazine (October 2015) and the Utne Reader (Fall 2016). Francis is currently on staff at Commonweal Cancer Help Program, co-leading their week-long retreats with Michael Lerner. He is currently completing his third book, A Trail on the Ground: Living a Soulful Life and Why It Matters.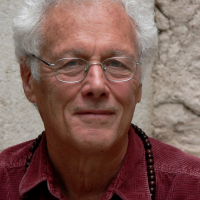 Host Michael Lerner
Michael Lerner is president and co-founder of Commonweal in Bolinas, California. He co-founded Commonweal in 1976. His projects include the Commonweal Cancer Help Program, Healing Circles, Beyond Conventional Cancer Therapies, The New School at Commonweal and The Resilience Project. A Harvard graduate, he received a PhD and taught at Yale in the early 1970s before moving to Bolinas, California in 1976. He received a MacArthur fellowship for contributions to public health in 1984.