Andreas Weber
The Biology of Wonder: Aliveness, Feeling, and the Metamorphosis of Science
Join TNS Host Steve Heilig in conversation with Andreas Weber, a Berlin-based book and magazine writer and independent scholar. Andreas' work has focused on a re-evaluation of our understanding of the living, and the disconnection between humans and nature, arguably the root cause of most of the environmental catastrophes unravelling around us.
In his recent book, The Biology of Wonder, Andreas proposes a new approach to the biological sciences, a "poetic ecology" which intimately connects our species to everything that surrounds us, showing that subjectivity and imagination are the prerequisites of biological existence.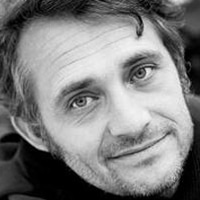 Dr. Andreas Weber
Dr. Andreas Weber has degrees in Marine Biology and Cultural Studies, and collaborated with theoretical biologist Francisco Varela in Paris. His work has appeared German magazines and journals such as GEO, National Geographic, Die Zeit and Greenpeace Magazine. Weber teaches at Leuphana University and at the University of Fine Arts, Berlin. He has published more than a dozen books, most recently the English editions of Enlivenment: Towards a Fundamental Shift in the Concepts of Nature, Culture and Politics (Heinrich Böll Foundation 2013), and Biology of Wonder: Aliveness, Feeling and the Metamorphosis of Science (New Society Publishers 2015).
Andreas is part of the staff of und.Institute for Art, Culture and Sustainability, Berlin, which is devoted to link the fields of art and culture with the field of sustainability, and to develop exemplary models of productive exchange. Andreas was named as the 2016 Jonathan Rowe Commons Fellow at the Mesa Refuge, a writing residency center in Point Reyes, CA