Bill Drayton
Everyone A Changemaker
Join Michael Lerner in conversation with Bill Drayton, CEO and founder of Ashoka—the largest network of social entrepreneurs worldwide, with nearly 3,000 Ashoka Fellows in 70 countries putting their system changing ideas into practice on a global scale.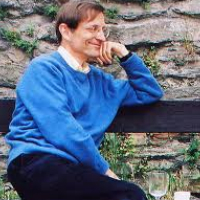 Bill Drayton
Bill is a social entrepreneur. He is the founder of Ashoka, Youth Ventures, and Get America Working—three deeply complementary efforts to make the world a better place. Ashoka, the oldest and larger of these ventures, has created a global community of social entrepreneurs in over 70 countries around the world. Bill talks about these three projects in this extended interview with Michael Lerner.
Bill has been a social entrepreneur since he was a New York City elementary school student. He was born to a mother who emigrated from Australia as a young cellist and an American father who, also unafraid to step into the unknown, became an explorer at an equally young age. Public service and strong values run through the stories of both parents' families. These family influences, the rich diversity and openness of life in Manhattan—as well as America's deep cultural concern with equity, which flourished during the Civil Rights years—all interacted with one another and with Bill's temperament to plant Ashoka's earliest roots.