Carl Anthony
Community Forum: Environmental Justice
Join Michael Lerner in conversation with Carl Anthony, one of the preeminent thought leaders in environmental justice in the United States.
Carl is the author of many publications including Eco-Psychology and the Deconstruction of Whiteness and a ground breaking chapter in Theodore Roszak's book, Eco-Psychology: Restoring the Earth, Healing the Mind.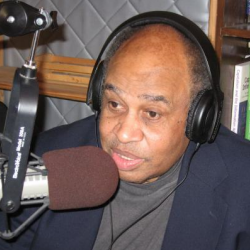 Carl Anthony
Carl is the founder and was for 12 years the executive director of the Urban Habitat Program, one of the oldest environmental justice organizations in the country. With a colleague, Luke Cole at the California Rural Legal Assistance Foundation, he published and edited the Race, Poverty and Environment Journal, the only environmental justice periodical in the country.
From 1991 through 1997, Anthony served as president of Earth Island Institute, an international environmental organization to protect and conserve the global biosphere. He taught at Columbia University and has been an advisor to the Stanford University Law School on issues of environmental justice. Anthony has a professional degree in architecture from Columbia University.