Caroline Casey, Rachel Lang, and Host Michael Lerner
Cultivating a Culture of Ingenious Altruism
Join three Librans—Host Michael Lerner, as our (cahoot mahoot), Astrologer and Intuitive Rachel Lang, and Caroline Casey, dedicated agent of Liberating Trickster at Coyote Network News—for a webinar conversation to:
Cultivate a Culture of Ingenious Altruism
via
Pragmatic Mysticism
Applied Divination
Participatory Astrology
to avert further dis-aster ( "against the stars")
We Gather to Con-sider ("with the stars")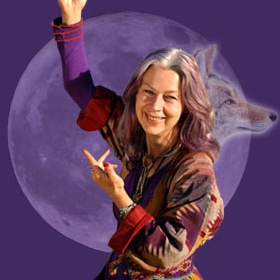 Caroline W. Casey
Caroline is a Visionary Activist Astrologer, devoted to the principle that imagination lays the tracks for the reality train to follow. Therefore, the cultivation of imagination coupled with the capacity for complex storytelling is a key strategy for personal and collective change. Caroline has been studying astrology since she was a teen, has a degree in Semiotics from Brown University, and has studied magic, mythology and social activism all over the world. Caroline broadcasts her live weekly radio show, "The Visionary Activist Show," wedding spiritual magic to ingenious social action to Pacifica station KPFA (94.1) in Northern California, replayed on KPFK in Los Angeles. Caroline offers Visionary Activist Revivals at a wide variety of conferences nationally and internationally, and is often a crowd favorite at the Bioneers Conference (for over 12 years!). A rousing and frequent speaker, Caroline invites us to imagine, conjure, and implement a more lovingly ingenious world. Find out more at: CoyoteNetworkNews.com.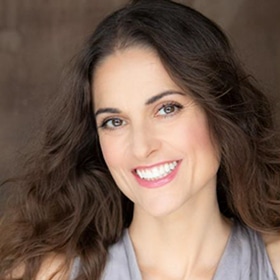 Rachel Lang
Rachel is a professional astrologer, psychic medium, and author of Modern Day Magic: 8 Simple Rules to Realize Your Power and Shape Your Life. Rachel teaches courses like Astrology for Creatives, Working with Magic, and Relationships and Astrology, and she mentors the members of development circles. Her monthly horoscope columns appear in the Omega News and Conscious Living, and she contributes to a variety of publications, including Well+Good and Women's Health. Rachel is the Outreach Director for the National Council for Geocosmic Research (NCGR), the VP of the Los Angeles NCGR chapter, and a committee member with the International Association of Ethics in Astrology. Find out more about her on her website.