Catharine A. MacKinnon
Are Women Human? Reflections on Sexual Violence
Join Michael Lerner in conversation with feminist legal scholar and leading public intellectual and political philosopher Catharine MacKinnon about legal views on sexual violence.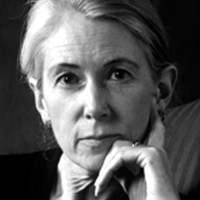 Catharine A. MacKinnon
Catharine is America's foremost feminist legal scholar and a leading public intellectual and political philosopher. She has made major contributions to law and public policy on equality, sexual harassment, pornography, trafficking, rape, and genocide. MacKinnon is a lawyer, teacher, writer, and activist on sex equality domestically and internationally. She has taught at twelve law schools including Yale, Stanford, Chicago, Osgoode Hall (Toronto), Columbia, and Hebrew University (Jerusalem).
Her books include Sex Equality (2001/2007), Toward a Feminist Theory of the State (1989), Only Words (1993), Sexual Harassment of Working Women (1979), Women's Lives, Men's Laws (2005), and Are Women Human? (2006). MacKinnon created the concept that sexual abuse violates equality rights, pioneering the legal claim for sexual harassment as sex discrimination and, with Andrea Dworkin, recognition of the harms of pornography as civil rights violations.