Christine Brandes and Eric Moe
An Afternoon of Classical Music
The New School at Commonweal presents Soprano Christine Brandes and pianist/composer Eric Moe, offering a recital of rich music-making. Two contemporary song cycles by Eric Moe (one set to poems by American poet May Swenson, the other to poems from Rainer Maria Rilke's Sonnets to Orpheus cycle) will flank Joseph Haydn's thrilling cantata for soprano and piano, Arianna a Naxos, which Haydn himself was known to sing, a test of any singer's dramatic mettle. May Swenson (1919-1989) was an American poet of rare lyric and dramatic gifts, repeatedly drawn to love and eros as subject, while the Prague-born Rilke (1875-1926) wrestles in these poems with questions of music and our human existence.
 See the video showing how the grand piano got up the stairs and into the Commonweal Gallery for this recital.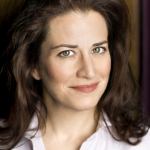 Christine Brandes
Christine has sung around the world. Her repertoire, ranging from 17th century music to contemporary works, will be perfectly showcased in this program. With a crystalline, dramatic voice, full of life and longing, Brandes will be coming to Commonweal fresh from having sung Despina in Jonathan Miller's production of Cosi fan tutte with the Washington National Opera. She has sung at New York City Opera, with the LA Philharmonic and as part of the Mark Morris Dance Company, has been conducted by Pierre Boulez and Esa-Pekka Salonen, has fashioned fresh interpretations of numerous classic heroines and has also forged strong characters in new operas. She has an impressive discography of recordings.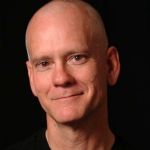 Eric Moe
Eric is active both as a pianist and keyboard player. As a composer, Moe's music is rhythmically rich and varied, propulsive at times, and his style has been called "maximal minimalism" and "music of winning exuberance." The New York Times recently described his compositions as "subversive" in their fusion of classical forms and pop culture; a disc of compositions entitled "Kicking and Screaming" gives us an idea of his animated, irreverent enthusiasm.