Cindy Sage and Nancy Evans
Wireless or Wellness?
New wireless technologies have changed the face of the world in the last decade. Cell and cordless phones, and the wireless towers that send their signals around town have very real bioeffects. Decision-makers and the public are just learning about possible health risks of electromagnetic fields (EMFs). What can you do to help protect your health?
Join Michael Lerner in conversation with two national authorities on the impact of electromagnetic fields on our health. Both Cindy and Nancy co-facilitate the EMF Working Group of the Collaborative for Health and the Environment.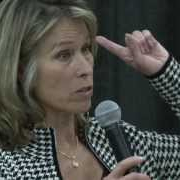 Cindy Sage
Cindy Sage is the owner of Sage Associates, Montecito, CA. She also is a Research Fellow at Orebro University Hospital, School of Health and Medical Sciences, Department of Oncology, Orebro, Sweden. She and 14 other scientists and public health experts have written a definitive report on the science and public health implications of wireless technologies, and co-editor of the BioInitiative Report.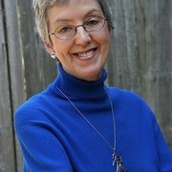 Nancy Evans
Nancy Evans is a health science writer and editor with more than three decades of experience in health science publishing. Diagnosed with breast cancer in 1991, Nancy became a leader in the grassroots breast cancer movement, and has spoken on breast cancer issues nationally and internationally. She is currently Health Science Consultant to the Breast Cancer Fund in San Francisco.
Nancy is the original editor of State of the Evidence: The Connection Between Environment and Breast Cancer, published by the Breast Cancer Fund in a new 5th edition. Nancy has co-produced three documentary films: Rachel s Daughters: Searching for the Causes of Breast Cancer Children and Asthma Good Food, Bad Food: Obesity in American Children.