Dr Martha Herbert
Can Autistic Children Recover?
A pediatric neurologist and a brain development researcher, Dr. Martha Herbert's main focus is autism. She received the first Cure Autism Now Innovator Award and directed the Cure Autism Now Foundation's Brain Development Initiative. Join Michael Lerner in conversation with Dr. Herbert about the new paradigm of autism research and treatments.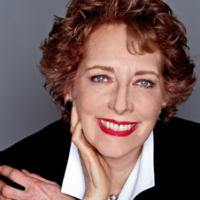 Martha Herbert, MD
Martha is the co-chair of the Environmental Health Advisory Board of the Autism Society of America and directs their Treatment Guided Research Initiative (TGRI). Her research program includes studying what makes some autistic brains unusually large and how the parts of the brain are connected and coordinated with each other. She is director of the TRANSCEND Research Program, Treatment Research and Neuroscience Evaluation of Neurodevelopmental Disorders.
Martha earned her medical degree at the Columbia University College of Physicians and Surgeons. Prior to her medical training she obtained a doctoral degree at the University of California, Santa Cruz. Martha trained in pediatrics at Cornell University Medical Center and in neurology and child neurology at the Massachusetts General Hospital, where she has remained. Find out more about Martha on her website.