Emilie Conrad
Moving Medicine: Continuum, Movement, and Enlivening Health
Visionary somatics pioneer, Emilie Conrad, shares with us the "medicine" of movement, from the cellular to the global, as it relates to health, thriving and the limitless possibilities of what it means to be human. In this conversation, she discusses the work of Continuum as a way to uncover our birthright as part of an ongoing evolutionary process that began millions of years ago, and extends past what can be imagined today. Her life-long investigation into how the fluids of the body resonate with the fluids of the planet and the cosmos contributes vast new ideas and innovative approaches to what is needed for humans to flourish, and therefore what is needed to in order to heal at the deepest levels.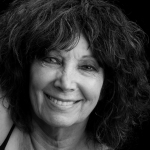 Emilie Conrad
Emilie is a compassionate rebel against the cultural forces that engender lifeless, patterned thinking and movement. She pioneered Continuum more than 45 years ago, and has made a profound impact on the entire field of Somatics. Emilie began as a dancer, and weaves her artistry into all her explorations of what is it to be a body. Emilie continues to evolve Continuum as a way for people to slow down and access the subtle energy that is the source of all creativity and healing. She is considered a visionary, and her work is incorporated by an International audience of professionals from fields such as Rolfing, Zero Balancing, Hellerwork, Osteopathy, Physical Therapy, Dance, CranioSacral, Psychoneuroimmunology, and Physical Fitness. Emilie has been a featured teacher, lecturer, and keynoter at major universities and centers across the USA and Canada, including: Esalen Institute, Kripalu Institute, Omega Institute NY, UCLA, USC, U of Arizona, Rolf Institute, and the Lee Strasberg Institute.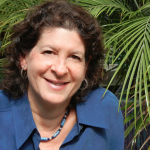 Sharon Weil
Sharon is an award winning screenwriter, producer and director. She is also a long time student and teacher of Continuum. Sharon and Emilie have been in a 22 year, ongoing collaboration of putting the vastness of Continuum into words.