Francis Weller
Living in the Ashes: Communal Grief and the North Bay Fires
During the wildfires of October, we saw radical changes in the physical and psychic landscape of Northern California. The fires that began late Sunday night, October 8th, quickly engulfed homes and dreams, woodlands, and security. Many of us awoke in the middle of the night to the acrid smell of smoke, sensing that something was wrong. Only later, with the dawn light, were we able to see the extent of this disturbing truth. Everyone has been affected, whether we lost a loved one, a home, a beloved pet, our place of employment, a trail that we cherished, or simply our sense of faith in the ordinary assurances of daily life. We are living in a collective field of sorrows that will take a long time to metabolize.
Join TNS Host Irwin Keller and Francis Weller in sharing thoughts to help us tend our soul during traumatic times. Through poetry, song, simple ritual, and our mutual vulnerability, a sudden village will be created to hold what we cannot hold alone.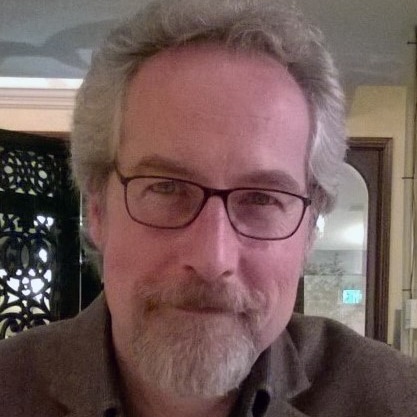 Francis Weller, MFT
Francis Weller, MFT, is a psychotherapist, writer and soul activist. He is a master of synthesizing diverse streams of thought from psychology, anthropology, mythology, alchemy, indigenous cultures and poetic traditions. Author of The Wild Edge of Sorrow: Rituals of Renewal and the Sacred Work of Grief, and The Threshold Between Loss and Revelation, (with Rashani Réa) he has introduced the healing work of ritual to thousands of people. He founded and directs WisdomBridge, an organization that offers educational programs that seek to integrate the wisdom from indigenous cultures with the insights and knowledge gathered from western poetic, psychological and spiritual traditions. His work was featured in The Sun magazine (October 2015) and the Utne Reader (Fall 2016). Francis is currently on staff at Commonweal Cancer Help Program, co-leading their week-long retreats with Michael Lerner. He is currently completing his third book, A Trail on the Ground: Living a Soulful Life and Why It Matters.