Idelisse Malave and Gihan Perera
Race, Justice, and the American Dream
Join Michael Lerner in conversation with Tides Foundation's Idelisse Malave and union organizer and activist Gihan Perera.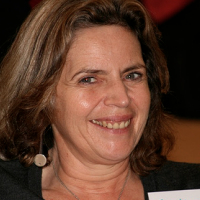 Idelisse Malave
Responsible for the overall management of the Tides Foundation since 1996, Idelisse works with Tides staff to deliver excellent service and create opportunities for donors to increase the impact of their grantmaking. Over a twenty-five-year career dedicated to social justice, Idelisse litigated civil rights cases with the Puerto Rican Legal Defense and Education Fund, represented women in family law matters, and co-authored a bestseller, Mother Daughter Revolution. She was a founding board member of the New York Women's Foundation and served as Vice President of the Ms. Foundation for Women for six years before coming to Tides.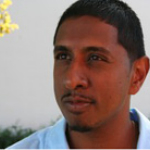 Gihan Perera
Gihan co-founded the Miami Workers Center together with Tony Romano in 1999. Gihan is a native of Sri Lanka and grew up in South Los Angeles. He is a strategist, published writer, and public speaker. Prior to founding the Center, Gihan was a union organizer, leading union recognition and contract agreement campaigns in Miami, South, and North Carolina. He began his activism at an early age and became a trainer and recruitment director for the AFL-CIO's Organizing Institute before completing college work. Gihan serves on the board of the local ACLU, PRE (Philanthropy for Racial Equality), and the Miami Light Project. He holds a bachelor's degree in International Development Studies from the University of California, Berkeley.