Lael Duncan
When the End Is Near: The Art and Science of Compassionate Care
Join Dr. Lael Duncan and TNS host Steve Heilig for a wide-ranging discussion of innovations and controversies in end-of-life care.
Lael is the medical director of consulting services for the Coalition for Compassionate Care of California, a Sacramento-based non-profit organization and interdisciplinary partnership of thought-leaders dedicated to promoting high-quality, compassionate care for everyone who is seriously ill or nearing the end of life. She is an expert educator on Physician Orders for Life-Sustaining Treatment (POLST), end-of-life communication between patients and providers, advance care planning, and legislation that impacts end-of-life care in California. Dr. Duncan consults with health care organizations, medical providers, and communities to improve access to care that honors patient values.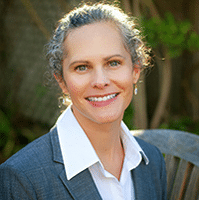 Lael Duncan, MD
Dr. Lael C. Duncan is a licensed California physician with more than 15 years of clinical practice in internal medicine, infectious disease, and long term acute care for patients with multi-system disease. After graduating with honors from the University of Washington Medical School in 1991, Dr. Duncan did her residency training at Dartmouth Hitchcock Medical Center. She has been board certified in both Internal Medicine and Infectious Diseases and pursued further training in the areas of Palliative Care, Eastern Medicine/Acupuncture and Community Organizing for health initiatives.