Leroy Lowe
Getting to Know Cancer
How A Canadian Educator Changed the Global Dialogue on Chemicals and Cancer
Leroy Lowe is a Canadian educator who has set out to start a revolution in how scientists think about the carcinogenic potential of low-dose exposures to mixtures of chemicals that are commonly encountered in the environment.  He is also changing how cancer researchers think by getting them to explore the ways in which non-toxic chemicals found in plants and foods might be combined to be used for cancer prevention and therapy.
Join TNS Host Michel Lerner in this conversation that tells the story of how this remarkable autodidact organized 350 scientists from 31 countries into teams and then provided them with the leadership and vision needed to get them to challenge existing paradigms in both of these critical areas of research.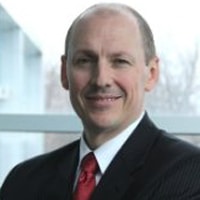 Leroy Lowe
Leroy Lowe is a former aerospace engineer and project manager in the Canadian Airforce where he focused on translating basic science into research and development projects in the ocean-tech sector. As a senior manager in industry, he recruited and managed a diverse network of agents, distributors and strategic alliance partners in over 20 countries. He is now a faculty member in International Business at the Nova Scotia Community College and for the better part of the past two decades he has been an active international business consultant for a wide range of entrepreneurs and growing businesses. He has a Master's degree in Adult Education, an MBA, and a PhD in Biological Sciences. He is also currently the president of Getting to Know Cancer and Neuroqualia.