Lynnaea Lumbard, PhD
New Stories: Who We Are, What We Are Becoming, Where We Are Going
Join Michael Lerner in a conversation with Lynnaea Lumbard—co-president of New Stories, a non-profit educational organization serving as a resource center, creative collaboratory, and project incubator in support of emerging new stories for who we are as humanity, what we are becoming, how we are changing and where we are going together.
Three principle foci of New Stories are (1) strengthening great transition stories, (2) fostering thriving communities, and (3) the Whidbey GeoDome Project, headed by Rick Ingrasci, a portable inflatable dome with an internal projector that offers the experience of the universe story in a way similar to a planetarium.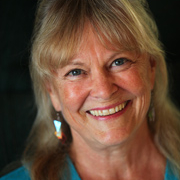 Lynnaea Lumbard, PhD
Lynnaea is a transformational psychologist, an ordained interfaith minister, and a wilderness guide. Her interests include depth psychology, conscious evolution, community weaving, social change philanthropy, and evolutionary spirituality. Lynnaea is co-president of New Stories, a nonprofit educational center on Whidbey Island.
Lynnaea works at New Stories with collaborators who include her husband, psychologist and ordained minister Rick Paine, author Duane Elgin (Voluntary Simplicity and The Living Universe), entrepreneur Jeff Vander Clute, life coach Rick Ingrasci, and many others.