Mark Finser
Social Finance
Join Michael Lerner in this conversation with socially responsible financier Mark Finser about his work with RSF Social Finance.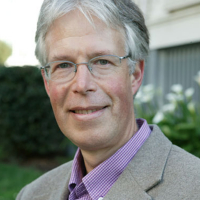 Mark A. Finser
Mark is chair of the board of RSF Social Finance. RSF Social Finance provides innovative investing, lending, and philanthropic services to catalyze the growth of organizations creating a more sustainable future. Mark grew RSF's assets from $6,000 in 1984 to $120M today. Since 1984, RSF has made a total of $130M in mission-related loans to social enterprises. Mark brings communities of philanthropists and socially responsible investors together to further RSF's mission: to transform the way we work with money. 
Mark is an advisor to the Business Alliance for Local Living Economies (BALLE) and Sophia House, a shelter for homeless mothers and children. He leads TBL Capital, a sustainable venture fund he founded in 2007. Mark has a lifelong interest in biodynamic agriculture, integrative medicine, and meditation. He lives with his family in Mill Valley, California.