Nipun Mehta
The Invisible Revolution of the Inner-net
Join Michael Lerner in conversation with Nipun Mehta—ex-dot-com whiz kid and founder of ServiceSpace.org—in conversation about impermanence, service, and co-creating a better world.
From our podcast:
I think that so many times younger people are talked down to; they're talked at rather than talked with. And I think that is sort of the biggest strategic mistake…I really have the view and I found that it works really well—to see them as equals, to see them as co-creators of a shared life that we are doing. And that is true at a deep spiritual level. We are all co-creating.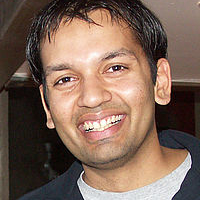 Nipun Mehta
Nipun Mehta is the founder of ServiceSpace.org, a fully volunteer-run organization that has delivered millions of dollars of web-related services to the nonprofit world for free. The recipient of the Jefferson Award for Public Service, the President's Volunteer Service Award and an honor from the world's most famous clown, his work creatively leverages web technologies for collaborative and transformational giving. He serves on the advisory boards of the Seva Foundation, Dalai Lama Foundation, and Airline Ambassadors.
Nipun has a computer science and philosophy degree from UC Berkeley. He started his software career at Sun Microsystems, but, dissatisfied by the dot-com greed of the late 90s, Nipun changed direction and  created a website and an organization named CharityFocus, now ServiceSpace.