Rachel Naomi Remen, MD, and Christina Puchalski, MD
Spiritual Dimensions of End of Life
Join Rachel Naomi Remen and Christina Puchalski—two pioneers in the discussion of spirituality in healthcare—in conversation about the spiritual dimensions of the end of life.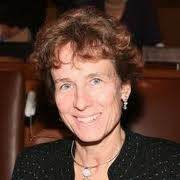 Christina Puchalski, MD
Christina Puchalski, MD, MS, is the executive director of the George Washington Institute for Spirituality and Health, Washington, DC, and a professor of Medicine and Health Sciences at The George Washington University School of Medicine, where she has pioneered novel and effective educational and clinical strategies to address the spiritual concerns common in patients facing illness. She has authored numerous chapters in books and edited and authored a book published by Oxford University Press entitled Time for Listening and Caring: Spirituality and the Care of the Seriously Ill and Dying with a forward by His Holiness, The Dalai Lama.  Her work has been featured on numerous print and television media including Good Morning America, ABC World News Tonight, NBC Nightly News, The Washington Post, The New York Times, and the Washington Times.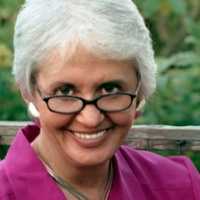 Rachel Naomi Remen, MD
Dr. Remen is clinical professor of Family and Community Medicine at the UCSF School of Medicine, a co-founder of the Commonweal Cancer Help Program, and the founder and director of the Institute for the Study of Health and Illness at Commonweal, a post-graduate and undergraduate program for physicians who wish to reclaim their calling and integrate Hippocratic values into their work. She is the author of the New York Times bestseller Kitchen Table Wisdom and the national bestseller My Grandfather's Blessings. Dr. Remen was recently was recognized with the Bravewell Award as one of the earliest Pioneers of Holistic and Integrative Medicine. She has a 56-year personal history of chronic illness and her work is a unique blend of the perspectives of physician and patient.