Rachel Naomi Remen, MD
Stories and Poems at the End of Life
Join Rachel Naomi Remen, MD—one of the earliest pioneers in the mind/body holistic health movement and the first to recognize the role of the spirit in health and the recovery from illness—in a time for stories that open discussion about the "edge of life."
As a master story-teller and public speaker, she has spoken to thousands of people throughout the country, reminding them of the power of their humanity and the ability to use their lives to make a difference. Dr. Remen has a 57-year personal history of Crohn's disease and her work is a unique blend of the viewpoint of physician and patient.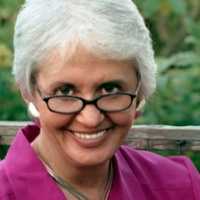 Rachel Naomi Remen, MD
Rachel is co-founder and medical director of the Commonweal Cancer Help Program featured in the Bill Moyers PBS series, Healing and the Mind, and has cared for people with cancer and their families for almost 30 years.
She is also a nationally recognized medical reformer and educator who sees the practice of medicine as a spiritual path. In recognition of her work she has received several honorary degrees and has been invited to teach in medical schools and hospitals throughout the country. Her groundbreaking holistic curricula enable physicians at all levels of training to remember their calling and strengthen their commitment to serve life.
She is the author of the New York Times bestseller Kitchen Table Wisdom: Stories That Heal, Riverhead Books, 1996. Her newest book, My Grandfather's Blessings: Stories of Strength, Refuge and Belonging, Riverhead Books, 2000, is a national bestseller. Her books have been translated into 21 languages.