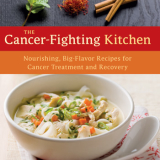 Rebecca Katz and Jeanne Wallace, PhD
The Cancer-Fighting Kitchen
A cancer diagnosis is shocking, disorienting, and capable of scrambling anybody's mental GPS—not to mention their culinary compass. To find a stabilizing force, a grounding activity such as cooking and eating well can provide more than nourishment; it can offer a huge psychological boost. Join Rebecca, Jeanne, and Michael Lerner for a presentation and discussion about the healing power of food.
When you get a cancer diagnosis, suddenly you become a very powerless person. A nutritional plan can give a sense of empowerment. So many common foods—everything from broccoli to blueberries—have multiple cancer-fighting properties, including everyday herbs and spices ranging from ginger to cinnamon to turmeric. In addition to supporting you nutritionally, they can help quell side effects ranging from nausea to fatigue. Download Jeanne's presentation here.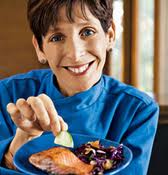 Rebecca Katz
Rebecca is a nationally recognized expert on the role of food in supporting health during cancer treatment. Rebecca has a masters of science degree in Health and Nutrition Education, and received her culinary training from New York's Natural Gourmet Institute for Health and Culinary Arts. As a consultant, speaker, teacher, and chef, Rebecca works closely with patients, physicians, nurses, and wellness professionals to include the powerful tool of nutrition in their medical arsenal. Rebecca is the founder and director of Commonweal's Healing Kitchens Institute. She is also visiting chef and nutrition educator at Commonweal's Cancer Help Program. Rebecca is author of The Cancer-Fighting Kitchen: Nourishing Big-Flavor Recipes for Cancer Treatment and Beyond, and One Bite at a Time: Nourishing Recipes for Cancer Survivors and their Friends. Her website has more information.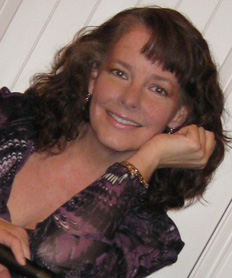 Jeanne M. Wallace, PhD, CNC
Jeanne is widely regarded as one of the nation's most prominent experts in nutritional oncology. She is the founder and director of Nutritional Solutions, which provides consulting to cancer patients throughout the United States and abroad about evidence-based dietary, nutritional, and botanical support to complement conventional cancer care. She completed her undergrad studies magna cum laude at Boston University, earned her Nutrition Consulting degree at Bauman College in Santa Cruz, CA, and completed her PhD in Nutrition through American State University. She is an independent consultant to oncologists, naturopaths, and other health care providers working with cancer patients, and has provided educational training to numerous integrative cancer centers. Her life's mission is to empower those facing cancer…with powerful anti-cancer tools at farmer's markets, in backyard garden plots, kitchens, and, hopefully, on your fork!