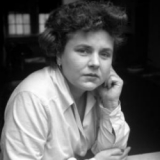 Tribute to Elizabeth Bishop
Presented by Eric Karpeles and Melissa Smith
The embrace of Elizabeth Bishop's modest but exacting body of work into the canon of English literature continues unimpeded. In her lifetime (1911-1979) she was admired and celebrated, acclaimed by fellow poet John Ashbery as "a writer's writer's writer," but it is only since her death that her influence on the literary arts of her time has been fully recognized. A troubled life was marked by struggle and pain, while her inspirited poetry was painstakingly crafted by determination and integrity.
Painter and writer Eric Karpeles presents this talk about Bishop as a celebration at the end of her centenary year, discussing her work, her life, and the world through which she moved. Integrated into Karpeles's talk, actress Melissa Smith reads poems and excerpts from Bishop's stories and letters.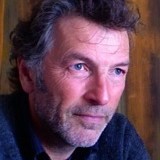 Eric Karpeles
Commonweal Board Member Eric Karpeles is a painter, author of Paintings in Proust, and translator of Proust's Overcoat. A graduate of Haverford College, Oxford University, and The New School, he lived in France in the 1970s, holding fellowships both at la Cité des Arts in Paris and the Camargo Foundation in Cassis. Karpeles writes about painting and the intersection of literature and visual aesthetics. Find out more about Eric on his website.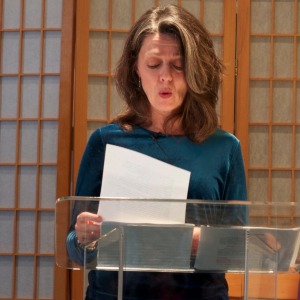 Melissa Smith
Melissa has served as Conservatory Director and Head of Acting at the American Conservatory Theater in San Francisco since 1995. Prior to assuming leadership of the A.C.T. Conservatory, Smith was the director of the program in theater and dance at Princeton University, where she taught introductory, intermediate, and advanced acting. She has taught acting, improvisation, and scene study to students of all ages in various colleges, high schools, and studios and is featured in Acting Teachers of America: A Vital Tradition. As a professional actor, she has performed at regional and off-Broadway theaters, including Soho Rep, Primary Stages, the Hangar Theatre, A.C.T., California Shakespeare Theater, and Berkeley Repertory Theatre. Smith holds a B.A. from Yale College and an M.F.A. in acting from Yale School of Drama.