BJ Miller, MD
Dying: Exploring the Terrain
BJ Miller, MD, talks with Michael Lerner about his life, his disability, and his role as executive director at the Zen Hospice Project in San Francisco.
The Zen Hospice Project works to bridge medical and social models of care in effort to provide the finest palliative care available. This necessitates a broader multi-disciplinary approach to caregiving and offers a model for the synergistic integration of arts and sciences. This also opens new possibilities for lay/volunteer and professional training and scholarship.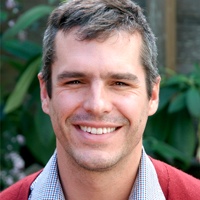 BJ Miller, MD
BJ graduated from Princeton University in the Department of Art & Archaeology in 1993, and received his MD from UCSF as a Regents Scholar in 2001. He completed his internal medicine residency at Cottage Hospital in Santa Barbara where he served as chief resident. He completed his fellowship in Hospice & Palliative Medicine at Harvard Medical School, where his clinical duties split between the Massachusetts General Hospital and Dana-Farber Cancer Institute. He continues to attend in the Symptom Management Service of the UCSF Helen Diller Comprehensive Cancer Center, UCSF's groundbreaking outpatient palliative care clinic. His academic support has largely served palliative care education and leadership development. In 2010, in only his third year on faculty, BJ received the William Osler Award, the School of Medicine's highest faculty award.