Eric Karpeles
Józef Czapski: An Apprenticeship of Looking
Please join us in an investigation into the life and times of Polish painter Józef Czapski, following further along the path of discussion begun between Eric Karpeles and TNS Host Michael Lerner in the spring of  2019. That talk was prompted by the release of Karpeles's biography of Czapski, "Almost Nothing," and his translation of the painter's lectures on Proust given in a Soviet prison camp. The upcoming publication of a lavishly-illustrated monograph of Czapski's paintings and drawings, "An Apprenticeship of Looking," is the occasion of this further inquiry in which the question "how does an artist live his life?" will be addressed.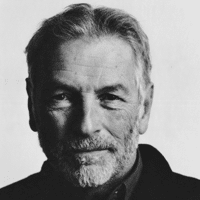 Eric Karpeles
A fellow of the Czeslaw Milosz Institute at the Claremont Colleges, Eric Karpeles has given the Amon Carter Lecture on the Arts at the Harry Ransom Center in Austin, worked as a volunteer ambulance driver, spoken on Proust at Berkeley and the Boston Museum of Fine Arts, walked from Bath to Oxford, interviewed composer/lyricist Stephen Sondheim onstage, and collaborated on a book of mathematical equations and Hebrew references used as a prop in a film by the Coen Brothers.
Karpeles studied at the Art Students League of New York as a boy and was awarded a residency at the Cité des Arts in Paris as a young man. A voracious reader whose idea of hell is being on public transportation without a book, he likes to cook, or, perhaps more tellingly, he likes to eat. He once had tea with Indira Gandhi and has lived with the same man for forty years.