Trathen Heckman and Host James Stark
Changing the World through Small Daily Acts, Small Gardens, and Small Groups
Today's intersecting crises seem so daunting that it can be hard to fathom our small actions having any real impact. Join Host James Stark for a conversation with Trathen Heckman—founder of the non-profit organization Daily Acts—about how all of us can amplify the power of our daily actions, gardens and groups to unleash the power of community.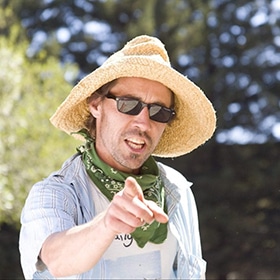 Trathen Heckman
Trathen Heckman is the founder/Director of Daily Acts Organization, a non-profit dedicated to "transformative action that creates connected, equitable, climate resilient communities." He also serves on the convening committee for Localizing California Waters and the advisory board of Norcal Resilience Network, and he has helped initiate and lead numerous coalitions and networks including Climate Action Petaluma. Trathen lives in the Petaluma River Watershed where he grows food, medicine and wonder while composting apathy and lack.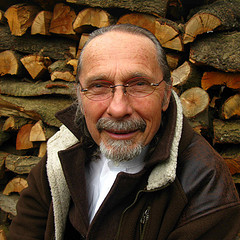 Host James Stark
James has focused his work at the intersection of ecology, community resilience, and healing over many decades. With a masters in Environmental Sciences, focusing on Sustainable Community Development and an M.A. in Spiritual Psychology, his work has centered on developing institutions and programs that strengthen the resilience of communities, and serving as a guide for individuals seeking to lead in times of change. He co-founded and co-directs the Regenerative Design Institute on Whidbey Island, Washington, and currently serves as Senior Advisor with Natura Institute for Ecology and Medicine, and Staff with Commonweal's The Resilience Project, both in Bolinas, California. His community work has yielded the co-creation of community-based non-profits that have created replicable models for developing community resilience. He presently co-facilitates the Art of Vitality and Resilience Wayfinding programs at Natura.