Kathleen Dean Moore, Hank Lentfer, Host Kyra Epstein
Earth's Wild Music: Celebrating Life in a Time of Extinction
~Co-presented with Spring Creek Project~
How can we attune ourselves to the music that surrounds us? How can we bear the sorrow of its silencing? Join author Kathleen Dean Moore and Naturalist Hank Lentfer in virtual conversation with TNS Host Kyra Epstein to celebrate the earth's wild music and creatures. We hear about Kathleen's new book—Earth's Wild Music: Celebrating and Defending the Songs of the Natural World (Counterpoint Press). We hear animal recordings from Hank and learn about how he has crafted a life listening to nature's music. We watch two "tiny concerts," videos inspired by Kathleen's book and put together by the Spring Creek Project at Oregon State University.
(Audio podcast listeners: use these two links to follow along with the videos shown and discussed in this conversation: Common Murre – https://youtu.be/AuGTNgjhW1M | Western Sage Grouse – https://youtu.be/RzyoI0r9ddc )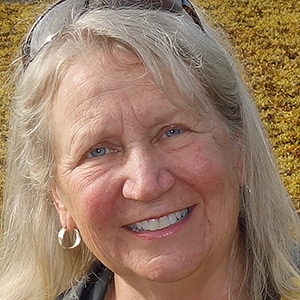 Kathleen Dean Moore
Kathleen is a writer, moral philosopher, and environmental thought-leader devoted to the defense of the lovely, reeling world. As a writer, Kathleen first came to public attention with award-winning books of essays that celebrate and explore the wet, wild world of rivers, islands, and tidal shores – Riverwalking, Holdfast, Pine Island Paradox, and Wild Comfort. Her first climate ethics book, Moral Ground: Ethical Action for a Planet in Peril (co-edited with Michael P. Nelson, foreword by Desmond Tutu) gathered testimony from the world's moral leaders about humanity's obligation to the future. In 2016, Moore published Great Tide Rising: Finding Clarity and Moral Courage in a Time of Planetary Change, and a novel, Piano Tide, that Bill McKibben described as "savagely funny and deeply insightful." Moore's essays have appeared in magazines such as High Country News, Orion, Discover, Audubon, Utne Reader, Earth Island Journal, and the New York Times Magazine. Find out more about Kathleen on her website: riverwalking.com.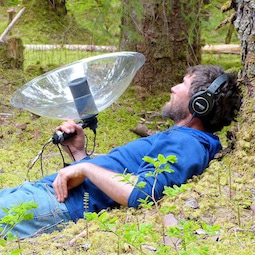 Hank Lentfer
Hank is a sound recordist, naturalist, and writer (Faith of Cranes, Raven's Witness) who lives in Gustavus, Alaska. He and his friend Richard Nelson created a sound library for Glacier Bay National Park, recording sounds from wrens to whales. Spring mornings he'll likely be out recording the dawn chorus of songbirds. Fall afternoons he's likely to be digging spuds or hunting deer. And during winter, when morning and afternoon get really close together and the animals aren't making too much noise and the weather is lousy, he sometimes writes. Lentfer is also a woodworker specializing in coffins and urns for any of his neighbors who (sadly) have need for one. In his spare time, he works for the Nature Conservancy managing a nature preserve. Find out more about Hank here: humansandnature.org/hank-lentfer.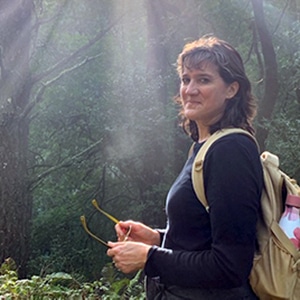 Kyra Epstein
Kyra is a writer and herbalist and the program coordinator for The New School at Commonweal. Over the years, she's written reports, websites, and articles that tell the stories of sustainable living, green buildings, energy efficiency and climate change for non-profits, government laboratories, and newspapers and magazines. She studied plant medicine with German alchemist and herbalist Suzanne Fisher Rizzi and American herbalist Stephen Buhner, and has written about plants and their personalities on her blog site: kyraepstein.com.