Richard Heinberg and Michael Lerner
Real Community Resilience 2020 – 2040
Richard Heinberg of the post carbon Institute is one of the visionary thinkers of our time on community resilience. Join Richard and TNS host Michael Lerner for a searching exploration of building community resilience for the coming turbulent decades. Listen to the recording of our last conversation with Richard Heinberg here.
Due to the Coronavirus outbreak and an effort to limit its spread, we held this New School conversation with Richard Heinberg as a webinar instead of meeting in person at Commonweal.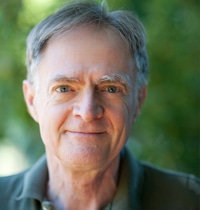 Richard Heinberg
Richard Heinberg is the author of thirteen books, including some of the seminal works on society's current energy and environmental sustainability crisis. He is Senior Fellow of the Post Carbon Institute and is regarded as one of the world's foremost advocates for a shift away from our current reliance on fossil fuels. He has authored scores of essays and articles that have appeared in such journals as Nature, Reuters, Wall Street Journal, The American Prospect, Public Policy Research, Quarterly Review, Yes!, and The Sun; and has appeared in many film and television documentaries, including Leonardo DiCaprio's 11th Hour. He is also the author and narrator of Post Carbon Institute's 22-video Think Resilience online course.