Stephan A. Schwartz
Is There an Option for the Future Other Than Dystopia?
Join TNS Host Michael Lerner in conversation with scientist, futurist, and award winning author Stephan Schwartz.
Listen to the 2013 conversation between Stephan and Michael here.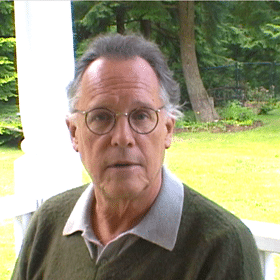 Stephan A. Schwartz
Scientist, futurist, and award winning author Stephan A. Schwartz is the columnist for the journal Explore, and editor of the daily Schwartzreport.net. Current academic and research appointments: Distinguished Consulting Faculty of Saybrook University, and a Research Associate of the Cognitive Sciences Laboratory of the Laboratories for Fundamental Research. Prior academic appointments: Senior Samueli Fellow for Brain, Mind and Healing of the Samueli Institute; BIAL Fellow; founder and Research Director of the Mobius laboratory; Executive Director of the Rhine Research Center; and Senior Fellow of The Philosophical Research Society. Government appointments: Special Assistant for Research and Analysis to the Chief of Naval Operations, consultant to the Oceanographer of the Navy. Author of more than 130 technical reports and papers, 20 academic book chapters, and four trade books: The Secret Vaults of Time, The Alexandria Project, Mind Rover, Opening to the Infinite, and The 8 Laws of Change, winner of the 2016 Nautilus Book Award for Social Change, as well as a novel Awakening – A Novel of Aliens and Consciousness. He is listed in: Who's Who in the World, Who's Who in America, Who's Who in the West, Who's Who in Science and Medicine.