Josie Iselin with Irwin Keller
The Curious World of Seaweed
Join TNS Host Irwin Keller for a conversation with artist and oceans activist Josie Iselin. Josie creates hauntingly beautiful artwork featuring the seaweed and kelp of our Bay Area coastline and ocean. Her research accompanies the image-making process and leads her ever deeper into the science and ecology of the near-shore ocean universe. Co-presented with The Mesa Refuge.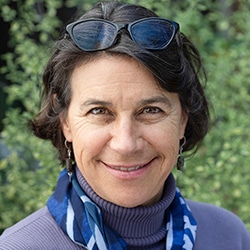 Josie Iselin
Josie's mission is to produce enticing, well-researched and well-designed books that combine art and science, leaving the reader with new information about, and an appreciation for, the world around them. Her writing and art focusing on seaweed, kelp, and sea otter puts her on the forefront of ocean activism, presenting and working with scientists and environmental groups working to preserve the kelp forests of our Pacific Coast. Josie is the photographer, author, and designer of many books, with new projects always in development in her San Francisco studio, Loving Blind Productions. Her books focus on those forms in nature we find at hand and in particular, at the beach. Her newest book, The Curious World of Seaweed (HeyDay Books 2019) features sixteen visually rich narratives of our iconic West Coast seaweeds and kelps. She worked on her upcoming book about bull kelp as a resident at the Mesa Refuge in spring of 2020. Josie holds a BA in Visual and Environmental Studies from Harvard and an MFA from San Francisco State University. You can find out more about Josie on her website.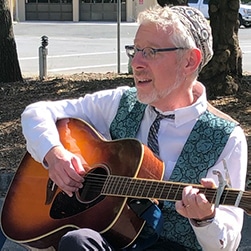 Host Irwin Keller
Irwin has been the spiritual leader of Congregation Ner Shalom in Sonoma County, California, since 2008. His past work included LGBT advocacy, HIV legal services, and 21 years as a singing drag queen with The Kinsey Sicks, America's Favorite Dragapella Beautyshop Quartet. Irwin's sermons and essays on Torah, mysticism, God, politics, disillusionment, and hope can be found on his blog, Itzik's Well, found at irwinkeller.com. Irwin is a steward and faculty member of Commonweal's Taproot Gathering.