Edd Conboy
Healing People, Healing Organizations
Edd is not your typical therapist. He combines his training and real world business experience in his effort to help clients get unstuck and create new pathways in their lives. Edd also works with individuals whose normal stress has advanced into a state of distress, including trauma and post traumatic stress syndrome, supporting them as they move into effective action, and begin to sustain joy in their lives as they strive to attain their life goals. He uses many modalities including EMDR and hypnotherapy.
In 2006 Edd was designated a Fellow with The Whitman Institute in San Francisco, California. Join Michael Lerner in a conversation with Edd about his work as a psychotherapist treating people with trauma and stress.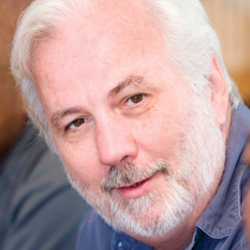 Edd Conboy
Edd is a seasoned therapist with more than twenty years experience in the field. He has worked as a coach and consultant to bring the skills, knowledge, and expertise of the psychotherapeutic community into non-traditional settings in addition to his work as a private practitioner. While working with people from all walks of life, from business, community and non-profit leaders to inner-city youth, he is particularly effective working with a wide range of individuals facing unique stresses like those of world-class professional and amateur athletes, survivors of trauma, as well as couples with chronically ill children. Edd has also designed and implemented leadership development programs for young emerging leaders in public-benefit organizations, as well as social-emotional intelligence and compassionate listening trainings.
Edd completed his undergraduate studies in philosophy at Loyola College in Baltimore, Maryland, and completed his graduate work in counseling psychology with a dual emphasis in family therapy and school counseling at San Francisco State University. His training also included a year of post-master's studies in family therapy at the California School of Professional Psychology in Berkeley, California.