John Esterle
Two Conversations
The Whitman Institute is a unique foundation in San Francisco that focuses its grants on organizations and projects engaged with dialogue, critical thinking, and civic engagement. The Institute is a supporter of The New School at Commonweal—and has also supported a remarkable number of the thought leaders we have interviewed at The New School. John Esterle is the executive director who has shaped the Institute since taking over from its founder.
In these two conversations, Michael Lerner explores the thinking that has led John to make The Whitman Institute the only foundation in the country focused solely on these process questions of dialogue, critical thinking and citizen engagement. Listen to Part 1 and Part 2 of the conversation on our Soundcloud site.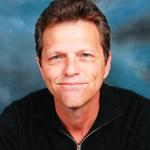 John Esterle
John is the executive director of The Whitman Institute, a San Francisco Foundation that is the only foundation in America with a pure focus on dialogue, critical thinking, and civic engagement. In 2004 he led TWI's transition from an operating to a grantmaking foundation. John is a board member of Philanthropy for Active Civic Engagement, which he chaired from 2008-2010, as well as The Germanacos Foundation.