Christina L Desser
Commons and Consciousness
Join Michael Lerner in conversation with Chris Desser—environmental lawyer and community activist.
From our podcast:
For me meditation practice… creates a place for me of rock bottom truth. Which isn't to say that true things aren't unfolding in the process, but it is a place where one just knows. And that knowing is—it's not just that it's a comfortable place to be, it's an essential place to be… and I think that that rock bottom truth is for me a place of clarity of intent.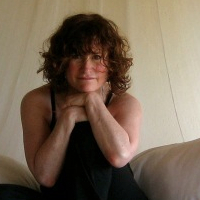 Christina L Desser
Chris is a fellow of On the Commons, a think tank focused on developing the concept of The Commons as an overarching analytical structure organizing across sectors and disciplines. She served on the California Coastal Commission and the San Francisco Commission for the Environment. In 2003, she co-founded Women's Voices, Women Vote, a project that successfully increased the participation of single women in the electoral process. She was co-editor of Living with the Genie—Technology and the Quest for Human Mastery (Island Press, 2003). Chris has practiced environmental law has served on the boards of many companies, foundations and progressive non-profits including Women Donors Network, The Rockwood Leadership Program, Patagonia, Mother Jones Magazine, and the Rainforest Action Network.