Mai Nguyen, Vera F. Allen, with Host Tiffani Patton
SOIL | Carving Out Space for BIPOC Farming
~Part of the Roots of Resilience in An Age of Crisis event series co-presented with Real Food Media~
In this conversation, Real Food Media's Tiffani Patton talks with Mai Nguyen—farmer, organizer, and co-founder of Minnow—and Vera F. Allen—mother, partner, organizer, and farmer, and the co-founder of the Midwest Farmers of Color Collective—about the history of land theft, the work to get more land into the hands of BIPOC farmers, and what it means to farm regeneratively. Together, they'll share strategies for personal and collective liberation through soil.
Photo: Paige Green Photography in Made Local Magazine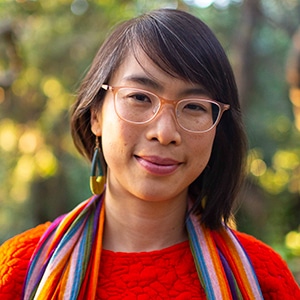 Mai Nguyen, Minnow 
Mai (pronouns they/them) is a farm owner-operator and social justice activist. They grow heirloom grain, cooperative economics, and racially equitable farm policy. Mai is currently co-director of Minnow, an organization focused on land tenure for farmers of color within the framework of indigenous sovereignty. You can find out more about Mai on their websites: farmermai.com and weareminnow.org.  You can follow them on Instagram: @farmermainguyen. Photo: Sana Javeri Kadri.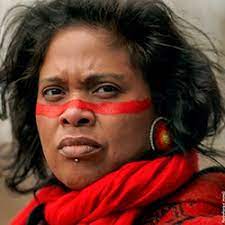 Vera F. Allen, Midwest Farmers of Color Collective
Vera is a Black Navajo, mother, partner, organizer, and farmer, and the co-founder of the Midwest Farmers of Color Collective. She spends her time on issues affecting Indigenous peoples and all of our food. Although she has been a grower for most of her life, it was the Youth Farm and Market Project of Minneapolis that opened her world to food activism. Serving as the market coordinator and being guardian to a garden sewn by kids was a once in a lifetime experience that influences the work Vera chooses to do every day. Vera is working on food policy projects, a food fellowship, and continues to look for ways to serve BIPOC people in the quest for land rematriation and food autonomy.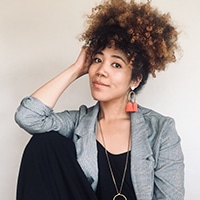 Tiffani Patton, Real Food Media
Host Tiffani Patton is a lifelong "foodie" turned activist, writing and researching food system change for more than seven years. A gifted writer and storyteller, she leads several areas of educational programming, communications strategy, engagement, and internal operations at Real Food Media. She co-produces and co-hosts the Real Food Reads and Foodtopias podcasts with Tanya Kerssen.