Michael Pollan
How to Change Your Mind
~Co-presented by Point Reyes Books and the Mesa Refuge~
Join us for a conversation between TNS Host Michael Lerner and Author and Journalist Michael Pollan about his book, How to Change Your Mind: What the New Science of Psychedelics Teaches Us About Consciousness, Dying, Addiction, Depression, and Transcendence.
How to Change Your Mind explores the medical and scientific revolution taking place around psychedelic drugs—and the spellbinding story of Pollan's own life-changing psychedelic experiences. This is the second in a series of two conversations between Michael Lerner and Michael Pollan on the subject of psychedelics.
Watch the video of the last conversation from Michael Pollan's April 2015 conversation at The New School, where they discuss his first venture into the research of psychedelics as reported in the New Yorker.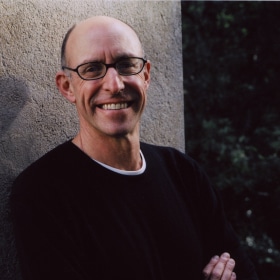 Michael Pollan
Michael Pollan is the author of seven previous books, including Cooked, Food Rules, In Defense of Food, The Omnivore's Dilemma and The Botany of Desire, all of which were New York Times bestsellers. A longtime contributor to the New York Times Magazine, he also teaches writing at Harvard and the University of California, Berkeley. In 2010, TIME magazine named him one of the one hundred most influential people in the world.