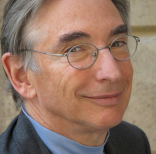 Michael Tilson Thomas
in conversation with Eric Karpeles
The New School at Commonweal is very pleased to present this conversation between San Francisco Symphony Music Director Michael Tilson Thomas and TNS Host Eric Karpeles. Informal and wide-ranging, the conversation is accessible to music-lovers of all degrees, and in keeping with Commonweal's ongoing commitment to exploring the role of healing and the arts.
Michael Tilson Thomas
Just recently becoming the longest-reigning conductor in the San Francsico Symphony's 100 year history, Michael repeatedly leads performances of intensely powerful music-making in programs full of emotional depth and staggering clarity. The orchestra is playing with virtuosic ebullience these days and the term "golden era" has been increasingly used to describe the institution's current state of being. Thomas works from an encyclopedic breadth of musical history which helps listeners make connections and understand the context of a piece to great effect. A tireless educator, Thomas created a series of fascinating musical portraits of composers known as "Keeping Score" which air on PBS. In terms of impact, the orchestral academy Thomas created, New World Symphony, has been very significant to the artistic, personal, and professional development of outstanding young instrumentalists since 1987. Thomas is also the principal guest conductor of the London Symphony Orchestra, a composer, and a concert pianist.