Rabbi Jonathan Omer-Man
A Jewish Perspective on Ibn 'Arabi
Join Michael Lerner in conversation with Rabbi Jonathan Omer-Man, now retired and living in Berkeley, about his continuing explorations into Jewish mysticism and studies of "sober" Sufism, classical Arabic, and Akbarian thought.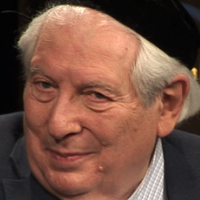 Jonathan Omer-Man
For 26 years Jonathan lived in Israel, where he worked as a farmer, until he contracted polio, and subsequently embarked on a career in publishing. He served as deputy chief editor of the Israel Program for Scientific Translations, revising editor at the Encyclopaedia Judaica, chief editor of Israel Universities Press, and editor of the Shefa Quarterly. In 1981 he moved to Los Angeles, where he founded Metivta: a center for contemplative Judaism, an academy dedicated to the renewal of the Jewish wisdom tradition and to the deepening of personal religious quest. 
He has lectured at universities, colleges, seminaries and monasteries throughout the United States. His publications include numerous essays, some short fiction and verse. In 1990 he visited the Dalai Lama in India, a journey that was described in Rodger Kamenetz' The Jew in the Lotus.