Michael Lerner, PhD
Death and Dying: Lessons from the Commonweal Cancer Help Program
~Co-presented with the Coastal Health Alliance~
Over the past 26 years, Commonweal has offered more than 150 week-long retreats for people with cancer though the Commonweal Cancer Help Program. Many participants find the experience transformative. Conversations about death and dying are a core part of the retreats. The basic premise is that talking about death and dying in circles of trust can bring more vitality to living—and improve the likelihood of a better death for all concerned.
Michael has found these conversations and stories to be central to his work and life as the co-leader of the Commonweal Cancer Help Program for the past 26 years. Join Michael, and special musical guests Tim Weed and Debbie Daly, as he shares his insights from the program—an interactive dialogue with him as well as some of the friends, staff and alumni of the program.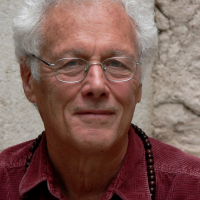 Michael Lerner, PhD
Michael is the president and co-founder of Commonweal and of Smith Farm Center for Healing and the Arts in Washington, D.C.  His principle work at Commonweal is with the Cancer Help Program, the Collaborative on Health and the Environment, and The New School at Commonweal.  He is author of Choices in Healing: Integrating the Best of Conventional and Complementary Therapies (MIT Press). His core interest is in the ways of being and doing that make us whole and preserve this beautiful earth that is our inheritance.