Morgan Curtis and Niria Alicia Garcia with Host Victoria Santos
Transforming Ancestral Legacies toward A More Just World
~Part of the Money as Medicine series of conversations at TNS~
 Join TNS Host Victoria Santos in a conversation with ancestors and money coach Morgan Curtis and with Xicana climate justice organizer, human rights advocate, and storyteller Niria Alicia Garcia. Morgan and Niria Alicia both live at Canticle Farm, a multi-racial, inter-faith, cross-class, intergenerational intentional community in Lisjan Ohlone territory (Oakland, California). They'll talk about their journeys transforming ancestral legacies—one from the perspective of a person growing up in a wealthy, privileged family, and the other from the perspective of a  person growing up in a migrant farmworker family.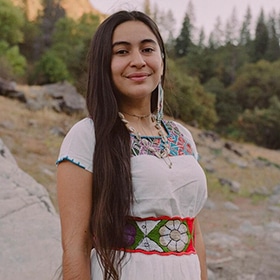 Niria Alicia Garcia
Niria Alicia is a Xicana Indígena community organizer, educator, storykeeper and human rights advocate devoted to protecting the sacredness of Mother Earth and the dignity of historically oppressed peoples. She is a first-generation proud daughter of immigrant farm worker and forestry workers from Michoacan and Chihuahua, Mexico. In 2019, her climate justice work earned her the national "Emerging Leader Award" from GreenLatinos. This year, the United Nations gave her the highest honor given to young people, naming her the Young Champion of the Earth for North America for her work with Run4Salmon.
Niria Alicia believes that true justice and healing will only begin when we rematriate and indigenize land, normalize indigenous values and honor the sacredness of women, 2 spirit peoples, and Mother Earth. Her proudest accomplishments and honors have been learning how to make tortillas in the traditional way from her grandmother, growing her first milpa from her family's heirloom corn seeds, and inheriting her great-great grandmother's metate, a culturally significant ancestral tool made from lava rock that has the hand imprints of the strong women she is proud to descend from.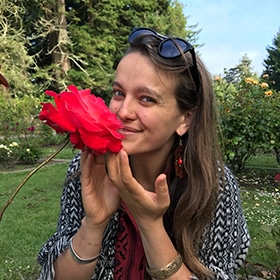 Morgan Curtis
Guided by the call to transmute the legacy of her colonizer and enslaver ancestors, Morgan is dedicated to working with her fellow people with wealth and class privilege towards redistribution, atonement, and repair of ancestral harms. As a facilitator, money coach and ritualist, she works to catalyze the healing of relationships with self, family, ancestors, community, and the land, enabling the surrender of power and control so that resources can flow towards social, environmental, and economic justice. She is in the process of redistributing 100% of her inherited wealth and 50% of her income to primarily Black- and Indigenous-led organizing and land projects. She is currently a Masters of Divinity student at Harvard Divinity School, focused on racial justice and healing.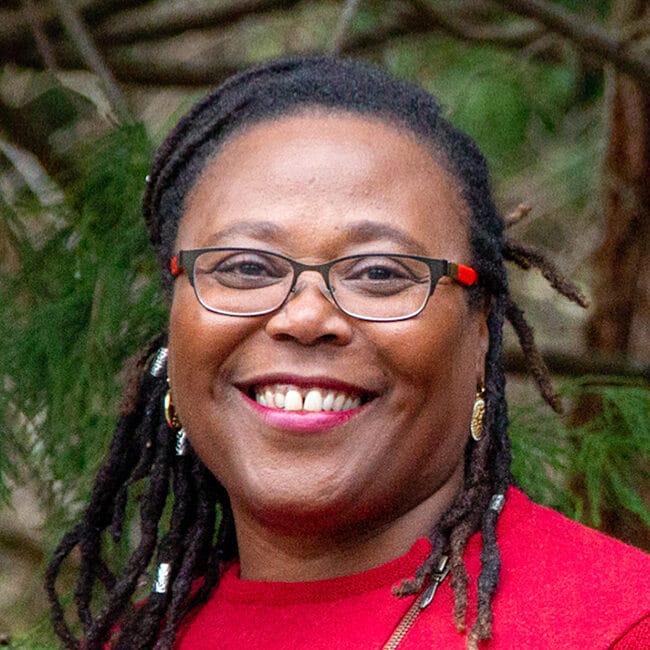 Our Host, Victoria Santos, MA
Victoria designs and facilitates group processes in communities, organizations, businesses, universities and schools. Warm authentic presence, compassionate communication, commitment to social justice and racial equity, and lifelong learning are threads running through all of Victoria's work. She brings more than thirty years of experience and leadership in education, community organizing and community development. For ten years, Victoria assisted Sobonfu Somé in leading grief rituals according to the Dagara traditions of Burkina Faso. She is a Spanish-fluent Afro-Caribbean immigrant who was born in a rural village in the Dominican Republic.