Kristina Marusic, Nsedu Obot Witherspoon, Sandra Steingraber, Host Kristin Schafer
Science, Storytelling, and a New War on Cancer
If we can stop cancer before it begins, why don't we?
This question motivated a deep-dive inquiry into cancer prevention for award-winning journalist Kristina Marusic. Her exploration uncovered an often invisible community of creative, talented individuals who dedicate their careers to identifying and challenging environmental drivers of cancer. In this CHE Café conversation, Kristina will share highlights from her book, A New War on Cancer: The Unlikely Heroes Revolutionizing Prevention. She'll then be joined by Children's Environmental Health Network Executive Director Nsedu Obot Witherspoon and renowned biologist, author, activist, and cancer survivor, Dr. Sandra Steingraber. The group will explore the power of storytelling as a tool for communicating complex scientific issues, and reaching people in ways that motivate action for change.
~Co-presented by The New School at Commonweal and the Collaborative for Heath and the Environment~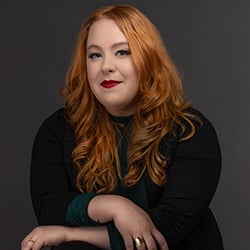 Kristina Marusic
Kristina is an author and journalist who covers issues related to environmental health and justice for Environmental Health News. A New War on Cancer: The Unlikely Heroes Revolutionizing Prevention is her first book. Marusic is the co-founder of the Pittsburgh chapter of the National Association of LGBTQ Journalists (a.k.a. NLGJA), and previously worked as a freelance journalist covering LGBT equality, feminism, social and environmental justice, activism, and politics with bylines at CNN, Slate, Vice, Women's Health, the Washington Post, MTV News, The Advocate, Logo TV's NewNowNext, and Bustle, among others. She believes true, well-told stories have the power to change the world for good.
Sandra Steingraber, PhD
Sandra is a senior scientist with the Science and Environmental Health Network, is the author of a trilogy of award-winning books on environmental health: Living Downstream: An Ecologist's Personal Investigation of Cancer and the Environment (adapted as a documentary film in 2010); Having Faith: An Ecologist's Journey to Motherhood; and Raising Elijah: Protecting Our Children in an Age of Environmental Crisis. The 2018 documentary film Unfractured tells the story of New York State's fracking ban, featuring Steingraber as its subject.
Nsedu Obot Witherspoon, MPH
Nsedu is the executive director for the Children's Environmental Health Network and a key spokesperson for children's vulnerabilities and the need for their protection. She holds leadership roles in many spaces, including the External Science Board for the Environmental Influences on Child Health Outcomes at NIH, the Health/Science initiative of the Cancer Free Economy Network and the National Environmental Health Partnership Council. Nsedu is also member of the Board for Pesticide Action Network North America and the Environmental Integrity Project, and serves on the Maryland Children's Environmental Health Advisory Council. Nsedu is a proud mom to four children.