Patricia Berry, PhD
Echo's Subtle Body: Contributions to an Archetypal Psychology
Join TNS Host Michael Lerner in the next in our Archetypal Psychology Conversations series with Patricia Berry, PhD—a Zurich-trained Jungian analyst and one of the founders of Archetypal Psychology (along with James Hillman). Their conversation covers her life, her work, and her marriage and partnership with James Hillman.
Listen to part 1 and part 2 of the podcasts, or watch part 1 or part 2 of the video on our YouTube site. Click here for the transcript mentioned in the conversation.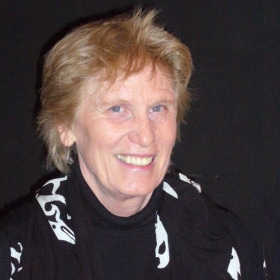 Patricia Berry, PhD
Patricia has been active in the Jungian world for nearly half a century, serving on faculties and boards of training institutions, and as president of the Inter-Regional Society of Jungian Analysts, as well as of the New England Society of Jungian Anaylists. She teaches and lectures internationally and lives and practices in West Bath, Maine. She is author of Echo's Subtle Body: A Contribution to Archetypal Psychology. In 1991 she was the first Scholar in Residence at Pacifica Graduate Institute in California. She lectures internationally and has served as president of both the New England and the Inter-Regional Societies of Jungian Analysts.