Dennis McNally, PhD
The Long, Strange Trip of American Music, Race, and Freedom
~Co-presented with Point Reyes Books~
Join TNS Host Steve Heilig for a conversation with Dennis McNally—historian, author, and longtime publicist for the Grateful Dead.
Read Steve's interview with Dennis in the November issue of the Pacific Sun.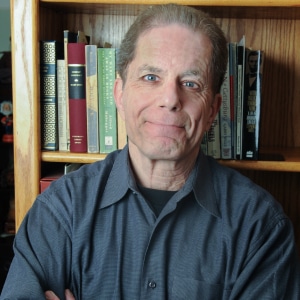 Dennis McNally, PhD
Dennis was born to an Army counter-intelligence operative and a legal secretary in 1949 at Fort Meade, Maryland. He holds a doctoral degree in history from the University of Massachusetts and has written about Kerouac and the Beats for many scholarly journals. He is perhaps best known as the longtime publicist for the Grateful Dead. His first book, Desolate Angel: Jack Kerouac, the Beat Generation and America, so impressed Jerry Garcia that he was hired for the job with no relevant experience. Years later, his second book, A Long Strange Trip: The Inside History of the Grateful Dead, became the definitive band biography. His new book is On Highway 61: Race and the Evolution of Cultural Freedom. About this one, he says "Why did America turn itself inside out in the 1960s, get so nuts that the culture wars that started then are still being fought in 2014? One of the major reasons was the long relationship of white (mostly young) people and black culture (mostly music), going back from minstrelsy (the 1840s) and on up to the 1960s, where you can see it revealed in the music of Bob Dylan." And many others, for that matter.
Photo credits: top, Liz Hafalia; bottom, Susana Millman